HOW TO PUT ON THE STOCKING
Photo and video instructions on how to properly put on compression stockings.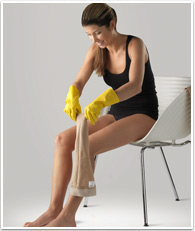 1. Līdz pēdas daļai zeķi izgriež uz kreiso pusi.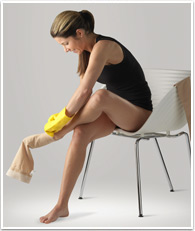 2. Uzvelk zeķes pēdas daļu līdz papēdim.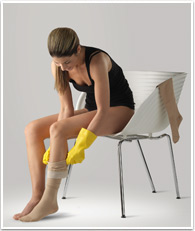 3. Uzmanīgi pārvelk zeķi pāri papēdim.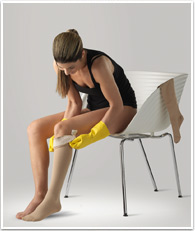 4. Vienmērīgi velk zeķi pa kāju augšup, uzmanot, lai neveidojās krokas.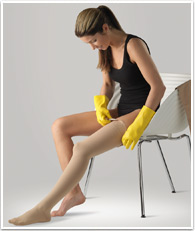 5. Zeķi uzkārto līdz augšējai malai, izvairoties tieši vilkt aiz silikona manžetes.
Visas darbības, vismaz sākotnējā laikā, ieteicams veikt, izmantojot gumijas cimdus. Tas palīdzēs izvairīties no zeķes uzplēšanas.